Randall Brown, DDS
Orthodontics is the best profession there is! It is so very rewarding to improve people's appearance and health and to help them feel so much better about themselves.  I have been in practice for over 30 years, and I have no plans to retire! Why would I want to stop doing what I love to do? I love creating beautiful smiles and improving patients' esteem and self-confidence. Orthodontics is the best profession. My goal is to be the best orthodontist in the tri-state area.
My father practiced general dentistry in Evansville for nearly 50 years. When my parents took me to see my orthodontist in the third grade, I decided at that time that I wanted to be an orthodontist! Through all my years of education and experience, my desire never faltered.
It is very rewarding to be able to positively affect the lives of my patients and their families. I am thankful for the opportunity to get to know so many wonderful people and become their friend.
Education and Continuing Education
Prior to becoming an orthodontist, I attended Indiana University School of Dentistry and graduated with highest honors. Orthodontics continues to advance as a specialty, allowing me to provide better results each year.
I participate in numerous hours of continuing education each year in order to ensure my patients receive the most efficient and comfortable treatments possible. I work closely with area specialists and learn what is possible from their perspective. I also enjoy participating in continuing education because of the monthly interaction I have with professors at the St. Louis University Department of Orthodontics, and we all learn from one another's experience and expertise.
As a part of my continuing education, I am also involved in the following professional organizations:
Past president and current member of the Orthodontic Education and Research Foundation
Seattle Study Club
Monthly audio literature reviews
Teacher at St. Louis University Center for Advanced Dental Education
Experience
I love my job! I get to help create exceptional smiles. I want to stay at the cutting edge of new technology that will allow me to deliver the most amazing smiles and the best care available anywhere. I love making people's smiles beautiful, and seeing them show off their new grins. I also love to see patients' self-esteem and self-confidence skyrocket!
I started my practice in 1982 and have had the privilege to serve multiple generations of patients. Our patients are like our extended family. We love to get to know them and become their friends. We develop lifelong relationships with many of our patients.
Our office is fun and exciting, with ongoing contests for our patients, a beverage center with hot and cold drinks, and video game stations for the kids. We always have fun interactions with our patients, and love to laugh! My team is like one big family, and my staff has a combined service of more than 200 years in my office!
Family Life
I grew up in Evansville and love serving the people of my hometown. My family includes my wife Sandy, my stepdaughter, Jamie, who is a registered dental hygienist in Evansville, and my stepson Zach. He is married to Jaymie, and they have two beautiful granddaughters, Makena and Ella, and a son named Hudson. Of course, I can't forget to mention our Labradoodle, Bentley, and our "grand-dog", Luke.
When I'm not at the office or spending time with my family, I build my collection of electric trains. I also love traveling, biking, running, and photography. I volunteer at local elementary schools, and teach dental hygiene to kids. It's a lot of fun!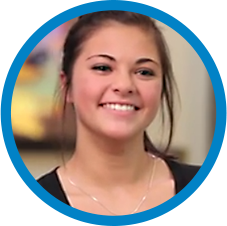 "After I got my braces off I felt so confident about my smile and I have Dr. Brown to thank for that. I would recommend anyone going to him."
Jody Ganapathy view her video testimonial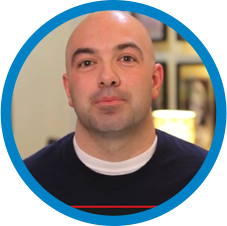 "From the first time I stepped foot in the office, the staff and Dr. Brown took their time with me and put all my concerns at ease."
Mark Gogel view his video testimonial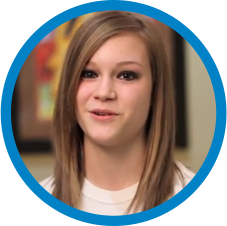 "They did a really great job. I felt really comfortable coming in -- they felt like family for a while!"
Heather Bremer view her video testimonial
More Testimonials